"The Shape Of Things To Come"
"The Shape of Things to Come" (2016-2017) is a radiant collection of 20 geometrically infused works that highlight my love of color and texture, created over the period of a year. From the cool blue and green tones of winter, to the rich orange and brown hues Autumn, when viewed chronologically, the seasonally inspired color palettes become more apparent.
Pieces of the collection were previously on display at the Novel Brewing Company in Oakland, CA where it was well received. I had the pleasure of meeting wonderful people during my 'Meet the Artist' event and being surrounded by my amazing friends and supporters. By the end of the exhibition I had sold one of my pieces. "Night Owl" is currently making its lovely procurers happy in their home.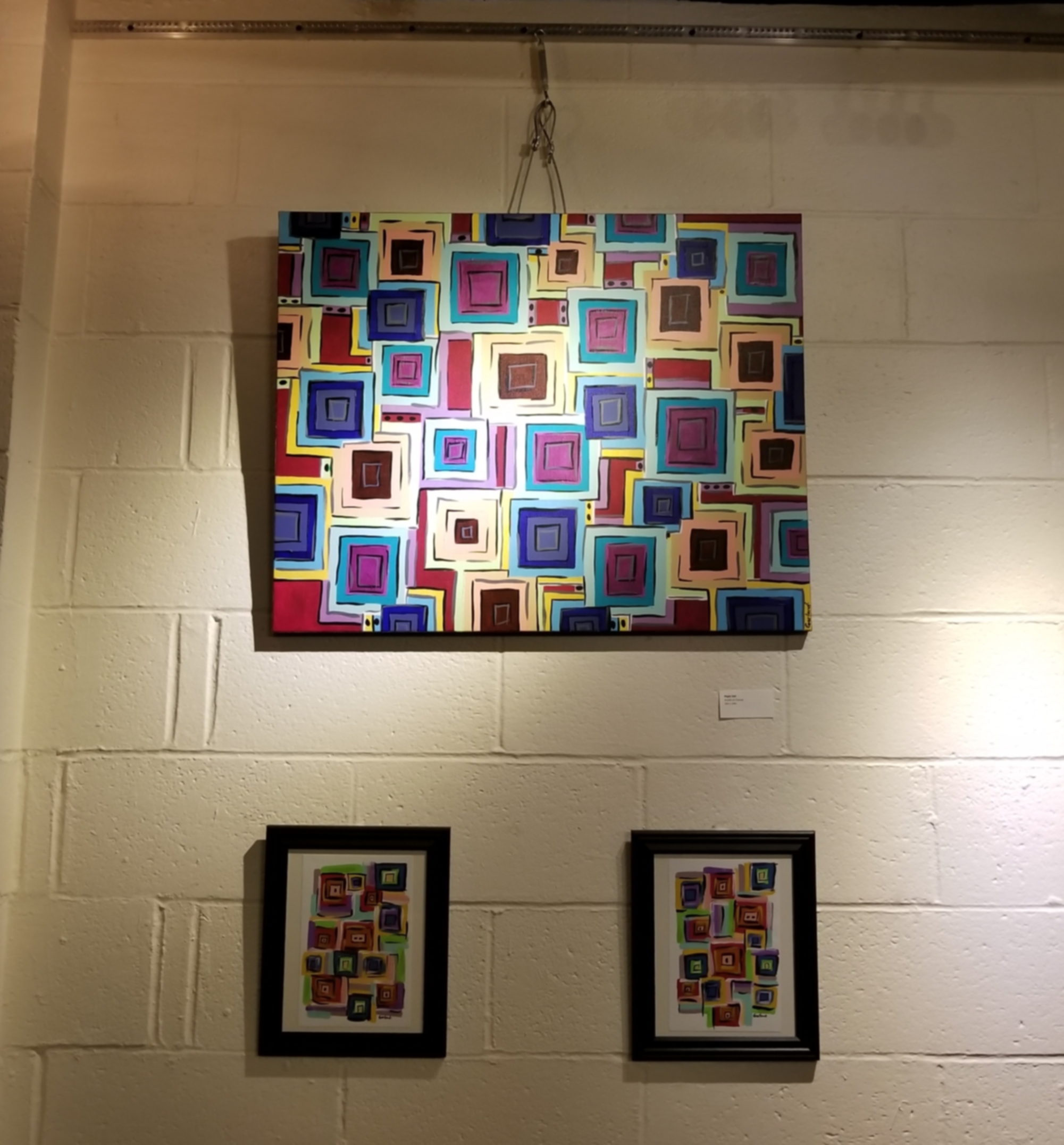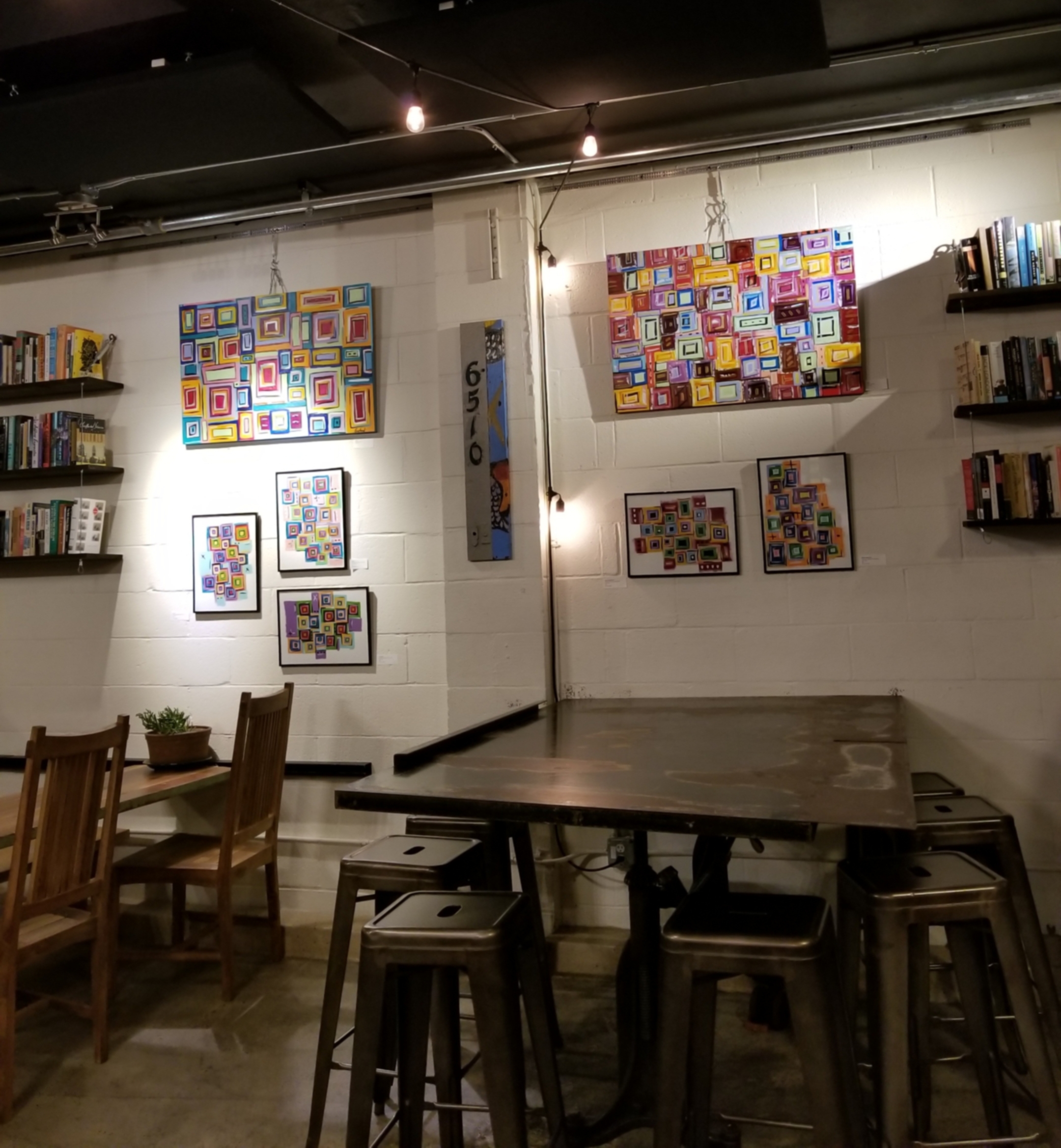 Why "The Shape Of Things To Come"? - When I think about my life and my art career, I think about growth and change. I think about the things I want to create in my life and how those things will take shape. I think about what an art filled life, without the bullshit, without the conformity and space to create would look like for me. And so I think I chose this title, not just because of the geometric theme, but also to say this is what my art life looks like, and I'm just getting started.
Thank you Teresa & Brian for providing space for local artists to shine, and for making such tasty beer.🍺Check them out if are a local beer lover. Thank you to Rachel & Nick for being so kind and enthusiastic. May Night Owl bring you much joy.❤
And Thank you to my wonderful husband and family for so much continued support.